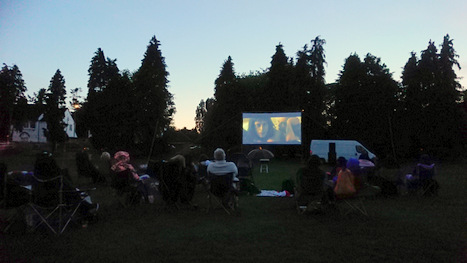 Having your own outdoor cinema is great fun. Your very own movie night! But what do you need to consider to pull it off? How much does it cost, and what separates a good cinema experience from a bad one?
Planning your own cinema in the comfort of your own home is easy, but there are a few things to consider. Lets get started.
This guide focuses on choosing generators, but much can also apply to a venue who are also asking for your requirements. We've tried to keep it simple, but it actually really can't be simplified much further without loosing important details.

Organising power for your event is probably one of the most 'technical' aspects of event planning.
The reason behind this is simple. Too small a generator will result in power failures, equally too large a generator will mean wasted money on hire, fuel and for the operator increased maintenance.